About Chimney & Wildlife Specialist
Chimney & Wildlife Specialists is an owner-operated business that serves the Dallas, Ft. Worth, Houston and Amarillo areas. All labor is performed by professional technicians who work for their local company branch—we never use sub-contractors. This allows us to hold our technicians to the highest standards of excellence in the industry, as well as maintain our commitment to customer satisfaction.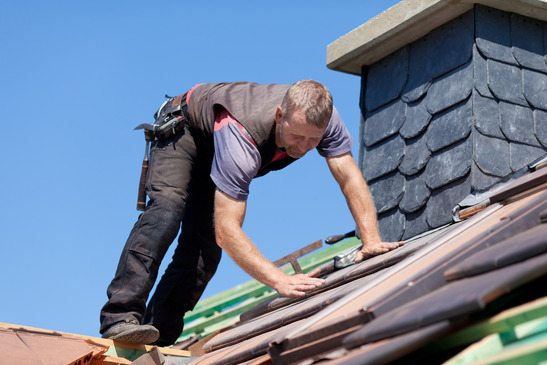 Our services cover four broad categories:
Wildlife Removal
As more and more "wilderness" areas are developed for commercial or private use, conflicts between humans and animals over living space will inevitably arise. While most of us enjoy (or at least don't mind) watching suburban wildlife from a distance, having a critter move into your home or office is another matter entirely. Not only are pest infestations aggravating, but they can quickly cause serious damage to a building's structure and health hazards to human occupants.
We at C & W Specialists are experts in the removal of wildlife like rats, squirrels, raccoons, opossums, skunks, and armadillos from chimneys, attics, under your house, or in your crawl space. If four-legged "squatters" have got you in a bind, our experienced technicians can help. And don't worry: any live animals that we remove from private property are treated humanely and released into the wild instead of "disposed of"—we pride ourselves on being a cruelty-free company!
Chimney Repair and Cleaning
Chimney & Wildlife Specialists can inspect your chimney for damage and verify that all of its components are in proper working condition. We can also clean the chimney, removing soot, smoky residue, and built-up creosote. A damaged or dirty chimney tends to work less efficiently than a correctly maintained one, and in many cases, it can even become a health or fire hazard.
A professional inspection by one of our technicians includes an estimate of any recommended repairs. If your chimney is overdue for an annual checkup, C & W Specialists can help!
Gas Log Installation
Gas fireplaces can offer all the warmth and comfort of a traditional fireplace with considerably less maintenance and a lower cost than their wood-burning counterparts. And gas logs will improve both the efficiency and appearance of your gas fireplace. Currently, Chimney & Wildlife Specialist's Dallas, Ft. Worth and Houston locations offer gas log sales and installation as part of our services. A specialist can help you select the right size and style for your home and budget.
Chimney Cap Installation
It is imperative that every chimney has a proper chimney cap to ensure your chimney's care and maintenance. Ask about our chimney cap installation services. A chimney cap can extend the life of your chimney by preventing natural damage from water erosion and falling debris. It can also discourage birds, bats, raccoons, and other critters from nesting in the chimney or enter your home.
A C & W Specialists technician can help you select the cap that's right for your chimney. We offer caps in a wide variety of designs and styles, allowing you to pick one that fits both your budget and your home's exterior design.
For more information on our services, give your local Chimney & Wildlife Specialists branch a call.