C&W Specialist!
"
Professional
 service you can trust"
Chimney and Wildlife is the most complete and trusted chimney service and wildlife removal company in the Dallas/Ft. Worth metroplex, Houston, San Antonio and Austin TX area.
Full service chimney and fireplace cleaning and repair.
Whether you simply need your chimney cleaned or you you are in need of extensive repairs to your fireplace, C&W specialist has you covered.
Humane wildlife removal.
With areas being developed for commercial and residential purposes, wildlife is always being displaced. Many native wild animals and pest are opting to stay in the area and adapt to living around and with humans in suburban areas.
This creates many problems and concerns for your home and should be addressed as soon as possible to prevent future damage. Our experience and dedication gives us the expertise needed to handle all your animal control and removal problems in the most humane and ethical way possible.
Chimney and Wildlife Specialist grew from a locally owned and operated company out of the Dallas area. As we expanded into other cities we have developed a way to give you the same attention and experience in all our locations. All the work performed is done by professional technicians who work for our company. We never sub-contract out labor to other companies. Through our partnership with Dallas Sheet Metal we can even insure the quality of the chimney caps we install. It is this commitment to customer service that has made us the best chimney repair and wildlife company in your area.
If you are looking for a qualified professional to solve a specific chimney sweep, repair, replacement or chimney caps then give us a call today!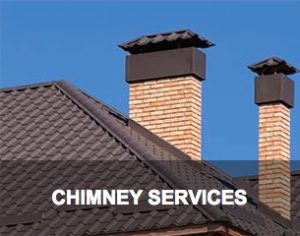 Chimney Services
Are you planning a chimney sweep for your home? A full safety chimney inspection is included with any chimney cleaning. Our fully trained technicians will check your damper, firebox, lintel packing, brick, mortar, refractory panels, mortar crown, flashing, and cap. A free estimate will be given for any repairs needed.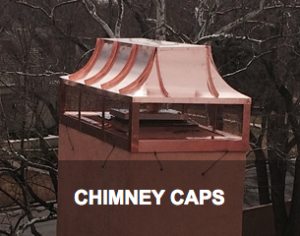 Chimney Caps
C&W Specialist also offers a wide range of chimney caps that are made of durable material and provide the best protection to your fireplace. We are proud members of Angies list, BBB Accredited Business, and Home Advisor. We were the winner of the 2013 Home Advisor Award with 5 stars, and receiver of Angie's List – Super Service Award for the years 2012 and 2013.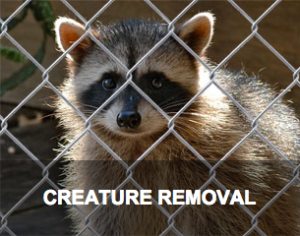 Creature Removal
Pests in your home are annoying, potentially embarrassing, and can create an unsafe environment for your family. They may also cause damage resulting in costly repairs. Just knowing that your home is infested is enough to keep you awake at night. Now you can rest assured that we will take care of your home!
You Need It, We Gladly Provide It.
Our #1 priority is you, the customer. We believe in our products and service and hold ourselves to the highest standards. We truly care about your chimney and wildlife removal needs as much as you do, which is why we offer the best support around.  You can count on us.
Chimneys Serviced Last Month
Commercial Buildings Serviced
Customers Reviews: We Love our Customers,
And They Love Us.
We are fully dedicated to our customers. When you have your home serviced by C&W Specialists, there is no need to worry about customer support. With over 250+ homes taken care of each month and counting, you cannot go wrong with C&W Specialists. Check out what our customers are saying about us!
"I Now Have Peace of Mind Knowing…"
"I had heard good things from neighbors about the great service and reasonable prices, so I called about a new chimney cap and Josh was out the next day. He was extremely helpful and professional. The reasonable price he quoted was exactly what I paid and the new cap looks beautiful. I now have peace of mind knowing I won't have critter problems in the future. I highly recommend Josh to anyone in need of chimney services.
– Mary K, Dallas, TX.
I called Chimney & Wildlife Specialists and was able to book an appointment for a chimney sweep with a few days. Considering it's the holiday season, I was pleasantly surprised. The technician, Paul, called 30 minutes before arriving at my house, which was nice so I didn't have to wait at home during my appointment window. Paul was very polite and professional, and since I haven't used my fireplace, he walked me through the process. This was a mess free, stress free experience and the cost was exactly what I was quoted with no crazy add ons. I highly recommend Chimney & Wildlife Specialists – and Paul!
i have known for awhile know that i needed to get my chimney serviced. i had been referred to dallas chimney wildlife to do a cleaning and inspection. the technicians name was i believe Josh who was a very professional.He was very knowledgeable about the chimney safety. he contacted us before he arrived and got the job done mess free. I highly recommend their service again and to anybody in need of chimney services!
Paul Herman did an awesome job, he was very informative and got the work done quickly. His customer service was outstanding, answered all of my questions and then some. Looking forward to working with Paul in the future.
Incredibly happy with C & W Specialist and their personable service, quick response, prices, and animal eradication! I like people that go above and beyond to help others, and they will surely continue to grow with his obvious knowledge and willingness to serve others. Thank you!!!
Tony and Ben have both serviced our fireplace. They are professional, conscientious, safety minded and really nice guys to have working in our home. Our fireplace never worked as well as it did after they cleaned, readjusted, and did their magic. We have them come once a year just to check our fireplace.
Your Nearby Now subscription is not active
Please visit the admin site to re-activate your subscription