Looking for a quality chimney sweep or wildlife removal company in McKinney, TX? Call Chimney and Wildlife Specialists at (214) 883-8876. We service the greater Dallas Area and specialized in McKinney, TX.
Residential Chimney Sweep
C & W Specialists is a family owned and operated chimney sweep and cleaning company. We offer a wide variety of chimney services and have been operating in McKinney for 10 years. We provide fast, reliable and efficient service for any chimney sweep, chimney cleaning, chimney caps problem 24 hours a day, 7 days a week.
C & W Specialists specializes in:
Chimney Sweeping
Chimney Cleaning
Chimney Caps
Chimney Inspections
Chimney Repairs
Fireplace Repairs
Gas Logs and much more…
Got a chimney problem or need a trustworthy McKinney Chimney Technician you can count on? Contact C & W Specialists today at (214) 883-8876!
Wildlife Removal in McKinney TX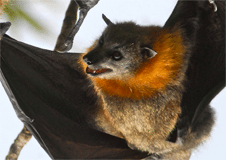 Whether you are looking for wildlife or animal removal in McKinney TX, rest assured that we'll offer you the safest and quickest solution to your problem. Animals that we specialize in removing are – rats, opossums, squirrels, armadillos, raccoons, skunks, and bats.
So, call us immediately at (214) 883-8876 to put an end to the annoying wildlife issue that has been giving you sleepless nights. We would be glad to assist you.