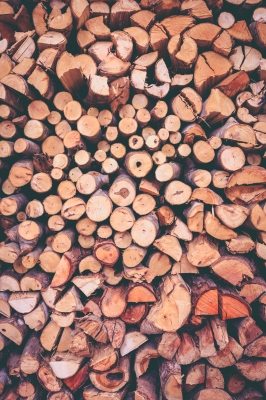 Warming up your home with a natural fireplace is an iconic image during the holiday season, so it's important to set the mood just right! At Chimney & Wildlife Specialist, we provide a wide variety of gas logs to make the perfect fire for your fireplace this year. Take a look at the options we offer, and let us help you choose which is best for your fireplace and chimney.
Woodland Oak
This natural log set is part of the designer series, and burns efficiently while still maintaining an eco-friendly and pollution-reducing atmosphere. With an authentic style, the logs are built to withhold its strength at the highest of temperatures. Its classic design and style look simply effortless, and real.
White Birch
Another designer series favorite, the White Birch look is hand painted perfection. This design offers a more modern and elegant look, while still maintaining a natural style. Reinforced with steel rods, the White Birch option is durable and built to last, and will surely add a bit of flair and winter white to your fireplace.
Split Oak Designer Plus
Each Split Oak log is modeled after a real world design, and captures the true magnificence of a wood-burning fireplace. Each piece displays a natural outdoors style that will enhance the look and feel of your fireplace and chimney. The logs are created to look like a real "split", and feature an open-faced design to expose the inner, lighter wood colors.
Charred Royal English Oak
A classic design of the charred series, the Charred Royal English Oak is as prestigious and grand as it sounds. Hand crafted by artists, each log is carefully constructed to replicate authentic wood, from the bark, to the burn marks. A classic look is always a safe choice, and will guarantee many cozy and warm evenings.
Charred Oak
The Charred Oak is the most affordable out of the charred series we have to offer, and produces a quality look that will have your guests guessing if it's real or not. Delicately crafted, the charred oak option is sustainable, and dependable for every winter season.
Charred Majestic Oak
The Charred Majestic Oak is the most expensive option out of our log choices, but is truly worth every penny. This unique design features a stack of thin, round logs, perfected with natural, singed bark. Each pile contains a variety of chopped pieces of different styles to support the lighter logs on top, adding a thought-out structure to your home living room fireplace.
Charred Forest Oak
One solid log on the bottom is the base of many various thinner pieces on top, creating a simple, yet original design. This log choice is just what the name promises, and adds a true forest feel to your fireplace with earthy logs stacked decoratively on one another.
With a little help from our professional staff, your fireplace will come to life this winter season. All of our log choices come available in 18', 24', or 30' (except Charred Majestic Oak). For more information and pricing on each of our logs, please contact us today!