Rodent Control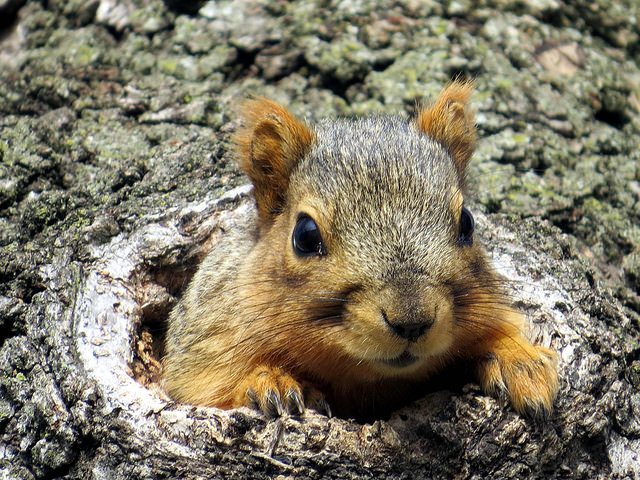 Are you hearing scratching or skittering noises coming from your walls or attic? Do these noises occur mostly at night and in the early afternoon?
Chances are, your house isn't haunted—it's simply been infiltrated by rodents. Whether it's squirrels, rats, and/or mice, these sharp-toothed critters can do a horrendous amount of damage in a very short amount of time, multiply quickly, and carry diseases and parasites that are hazardous to the health of your family, housemates, and pets. Fortunately, you don't have to fight these invaders alone. You can call a professional to do the job for you!
Rodent Control and Removal
Chimney and Wildlife Specialists is a fully insured, BBB accredited business with over 10 years of experience. We've won multiple awards for customer service, and we pride ourselves on providing prompt responses to our customer calls. In many cases, we can offer same-day emergency animal control help. All of our specialists are certified, insured, and well-trained, so even the toughest jobs can be done quickly, efficiently, and affordably.
CWS operates in the Dallas, Fort Worth, and Houston areas, including the surrounding suburbs. Not sure if we service your city? Give us a call and we'll arrange an appointment.
CWS doesn't just "trap" the animals that are giving you issues. Instead of utilizing a one-size-fits-all approach, our experts will come up with a unique plan to meet your needs and complete the job in the most humane, efficient way possible. We also do full home/building inspections; a specialist will be able to determine how the pest animal got inside your house and take measures to correct the issue—whether that means patching up a tiny hole in your roof or installing a protective cap on your chimney. Our goal is to prevent you from having to deal with animal infestations again in the future. And don't worry: we're a cruelty-free company. Animals that are removed from your home are not killed; they're simply relocated to a wilderness area a few miles away.
Once animals decide to "crash" at your place, they generally don't leave on their own. And the longer the animal is on your property, the worse the problem gets. So act now! If you're having issues with rodents, call Chimney and Wildlife Specialists today to schedule a free, no-risk consultation. We're ready and willing to help you take back your territory!
Not sure what kind of rodent you are dealing with? Check out our Rodent Identification Guide.