At Chimney and Wildlife Specialists, we firmly believe that hiring a professional to do work on your home should not be a huge ordeal.
Chimney and fireplace problems have a potential to get worse the longer that you ignore them, but many people don't really know what to look for when it's time to pick a chimney repair firm. Well, here are four good signs to be on the lookout for: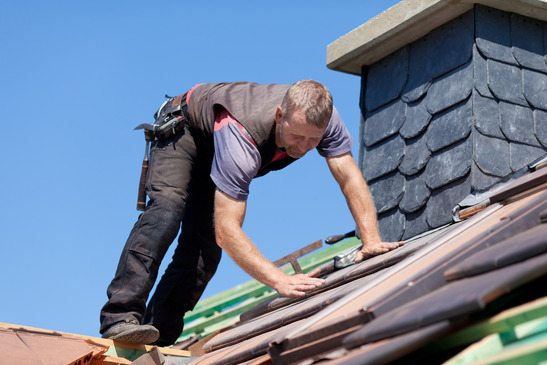 They've been in business for a while.

We're not trying slam any legitimate chimney repair services that are trying to get off the ground, here—everybody's gotta start somewhere! However, the fact remains that companies in our industry that do shoddy work tend to not stay in business for very long. So, if a company has been operating out of the same area for several years, it probably means that they're pretty good at what they do.
If a technician arrives at a job site in an unmarked van or truck instead of a vehicle that clearly states the name of the company, then keep your guard up.
They have reviews.

The vast majority of trustworthy companies have a "Testimonials" section on their website where they show off reviews from past clients who were satisfied with the work that they did. Chances are, not every single person who has ever hired that company will have left a review. But you can use the available information to get a general idea of what you can expect if you choose to work with them. While one negative review in a sea of positive ones shouldn't be cause for too much concern, be very wary of companies that have primarily mediocre or negative reviews…or don't seem to have any reviews at all.
They have badges.
They'll also have a spot on their site where they display any customer service accolades or ratings they've received from websites like Angie's List, the Better Businesses Bureau, or The Good Contractors List. And if the company doesn't have a testimonials page, then you should still be able to find reviews online by simply doing a web search for "[name of company] [area of operation] review."
In infestation situations, they're interested in prevention.

When birds, rodents, or other pest critters hole up (or, worse, die) inside of a chimney, most homeowners are only concerned with getting the squatters out as soon as possible. However, a reputable firm will not only remove the animal(s), but they'll also come up with a plan to reduce your risk of having pest control issues in the future.
They don't hire subcontractors.

Generally speaking, when people hire construction or home improvement companies to do work on their property, they assume that all of the labor will be done "in-house." After all, it seems logical that if you sign a contract with Company A, then only people who are employees of Company A should play a role in completing the project. In reality, though, it's common for companies in our industry to hire subcontractors—especially if their business provides a wide variety of services. You may sign a contract with Company A, but the workers who show up at your house could actually be employees of Company X, Company Y, or Company Z.
Despite how common this practice is, it can create trouble for customers in a few different ways. The first is that if something goes wrong with the project (e.g., work not done to your standards, the job not finished within a reasonable amount of time, irresponsible practices resulting property damage), then figuring out who's actually liable and how the situation should be resolved can be tricky. The second is that you have less control over which company actually has hands on your property; maybe Company A has received great reviews in the past, but Company Y has a (well-earned) lousy reputation. And, of course, when more than one group works together to complete a job, scheduling delays or logistics issues are likely to occur. As the old saying goes, "Too many cooks spoil the broth."
Most chimney businesses that don't hire subcontractors will say so on their website. If you don't see any information on the topic, though, don't be afraid to ask a company representative about it!
Nobody really "likes" taking the time to research and call different repair companies, but it really is a critical step to take if you want to protect yourself and your home from dealing with additional (potentially very costly) problems down the road.
At Chimney and Wildlife Specialists, we pride ourselves on our commitment to doing quality work and providing excellent customer service. You don't have to just take our word it, of course. But if we've managed to win you over…give us a shout the next time you find yourself in need of a chimney inspection, cleaning, or repair!