Mark your calendars, folks: National Wildlife Day is on September 4th!
According to their official website, the goals behind National Wildlife Day are:
To bring awareness to the number of endangered animal species in the United States and around the world.
To acknowledge the conservation and education efforts of zoos, animal sanctuaries, and animal welfare organizations.
To stress the importance of preserving animals and their natural habitats—it's especially important to teach children this lesson, as they'll eventually inherit the earth from adults!
To honor the memory of world-renowned conservationist and zookeeper Steve "The Crocodile Hunter" Irwin.
Here are some ideas for celebrating this unique, under-appreciated holiday:
Go to the Zoo

Zoos aren't just for kids, you know! Round up a few friends and/or family members and make a day out of visiting a local zoo or wildlife refuge. If you haven't been to such a place in several years, you may be surprised at how nice some of these facilities are, and you may be fascinated by how "up close and personal" you can get with a few of the critters. The Fort Worth Zoo, for example, has an enclosed aviary where guests can feed and interact with hundreds of curious, colorful cockatiels and parrots! And while you make your way around the zoo, you'll be able to learn amazing facts about the animals you're seeing—and possibly gain a new appreciation for them.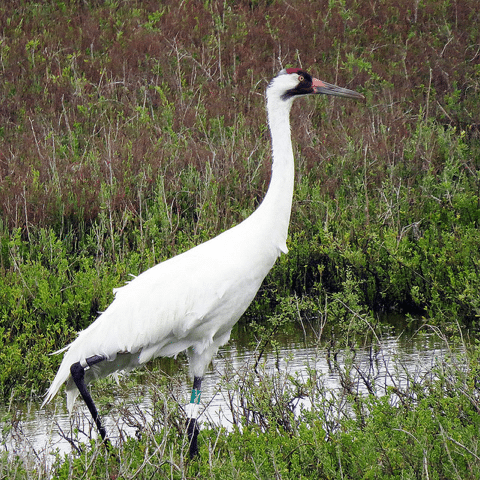 Zoo admission fees support the care and feeding of resident animals, and they enable the facility to keep their exhibits in tip-top shape. Plus, many zoos take part in breeding programs to promote the survival of threatened or endangered species. By visiting (and encouraging others to visit) a local zoo, you'll help ensure that the place stays open, and that it'll be able to host happy, healthy animals for years to come.
Donate to a Wildlife Conservation Group

The official National Wildlife Day website has a list of partner organizations on their homepage; feel free to pick one (or more!) and make a monetary donation. Money raised by these groups typically goes toward education, conservation, and rescue efforts, with the ultimate goal of providing a future for threatened or endangered species. For a more detailed breakdown of how groups spend the money they receive, you can search for a specific company on Charity Navigator to find an in-depth report.
If you'd prefer to give your money to a local organization (as opposed to a national or world-wide one), that's another great option. Simply doing a web search for "Wildlife rescue group in [your area]" can bring up plenty of results. On this blog, we often recommend that people turn injured or orphaned wild animals over to a local rescue group for medical care, rehabilitation, and eventual release back into the wild. Donations allow these groups to stay afloat and continue to provide their much-needed services! And, of course, money isn't the only thing you can donate; contact the group in question and ask if they need supplies (e.g., linens, food, toys, etc.) or volunteers. Chances are, the answer will be "Yes" to at least one of those questions.
Build a wildlife shelter

Let's be clear: we're not suggesting that you invite a wild animal into your home! However, you can take direct action for the wildlife in your neighborhood by devoting a bit of your time and energy to building some kind of shelter. Bat boxes, bird houses, and feral cat "crates" can be literal lifesavers for animals during inclement weather, and offering these easy-to-access habitats may discourage the critters from setting up shop in your garage, attic, or crawlspace. It can also give you an opportunity to observe animals (or at least signs of their activity) from a safe distance. While these structures can usually be purchased ready-made, many hobby or hardware stores offer construction kits, and detailed DIY-from-household-items instructions are easily available online.
If you have children, then building a wildlife shelter might be a fun weekend project for the whole family. It's a great opportunity to talk to your kids about responsibly feeding, caring for, and interacting with wildlife, too.
■■■
For the past 12 years, National Wildlife Day has been a time to celebrate the unique flora and fauna that live on our planet. It's also a good day for humans to contemplate the vital role we can play in protecting the environment and wild animals—both locally and globally.
At Chimney & Wildlife Specialists, we're not huge fans of wild animals living in human homes. But wild animals in zoos, sanctuaries, and their natural habitat? That's something we can all get behind!